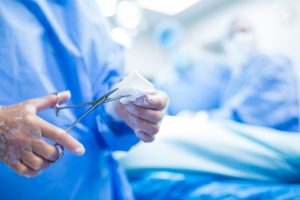 The Department of General Surgery provides surgical interventions that focus on the endocrine system, gastrointestinal tract, liver, colon, and other major parts of the human body.
Some of the common procedures include appendix, gallbladder removals, colonoscopies, thyroidectomies, hernia and bariatric surgeries. The Department also offers proper management to the patients suffering from diseases involving skin, soft-tissue, breast, hernia, and trauma. The department of General Surgery at Fortis provides its patients with the services employing cutting-edge surgical care. The department also specializes in Laparoscopic and robotic surgeries (also known as key-hole surgery or minimally invasive surgery), which helps in providing patients with a variety of treatments in the fields of gynecology, gastroenterology and urology.
Each of our general surgeons has advanced fellowship training, including training in colon and rectal surgery, minimally invasive gastrointestinal surgery, surgical critical care, trauma and acute care, emergency general surgery, and bariatric surgery.