Obstetrics and Gynaecology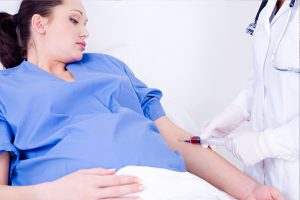 The Obstetrics and Gynaecology Department provides modern comprehensive diagnostic and treatment modalities in a caring environment for women throughout all seasons of life.
Our specialised medical team offers advanced maternity services for normal and high risk pregnancies, postpartum and family planning services, infertility screening and treatments, and all endoscopic gynaecological operations in addition to conventional gynaecology surgeries and medical therapies.
Gynaecologic Services:
Our surgical team is performing all routine and complicated surgeries related to female genital tract. Minimally invasive surgical procedures include
Uterine surgeries – myomectomy, rudimentary horn excision, adenomyomectomy, total laparoscopic
Hysterectomy, laparoscopic assisted vaginal hysterectomy.
Tubal surgeries – adhesiolysis, tubal surgeries for ectopic gestation, salpingectomy.
Ovarian surgeries – follicular puncture, ovarian biopsy, cystectomy, adhesiolysis, ovariotomy.
Hysteroscopic procedures – septum resection, myomectomy, polypectomy, tubal cannulation.